Chromatogram dips in sync with the LockSpray channel selection on Xevo QTof style source. - WKB11231
Last updated
SYMPTOMS
Every time the baffle turns to select the LockSpray channel, there is a dip or spike in the sample chromatogram.
ENVIRONMENT
Xevo LockSpray style source on QTofs
Xevo QTof
Xevo G2 QTof
Xevo G2-S QTof
Xevo G2-XS QTof
Synapt G2
Synapt G2-S
Synapt G2-Si
Vion
FIX or WORKAROUND
Remove the baffle (see article Baffle stuck in the wrong position on Xevo style source for instructions on how to remove the baffle).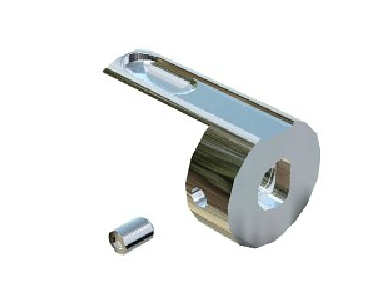 Clean the baffle. It can be cleaned the same way a cone is cleaned (see How to clean the cone on a Waters Mass Spectrometer.)
Put the baffle back in place.
ADDITIONAL INFORMATION