How to create a new chromatographic system in Empower 3 - WKB51287
Last updated
OBJECTIVE or GOAL
Create a new chromatographic system in Empower 3.
ENVIRONMENT
Empower 3
"Configure the System" portal
PROCEDURE
1. Confirm that the IP addresses of all instruments in the system are correctly set up using the Waters DHCP Server Configuration program (WKB7330).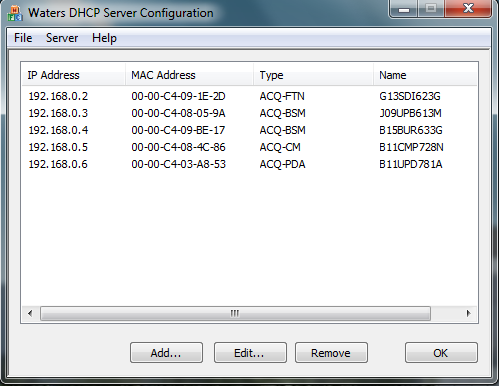 2. Navigate to the "Configure the System" portal.
3. Highlight "Systems" in the left-hand tree; right-click > New > Chromatographic System.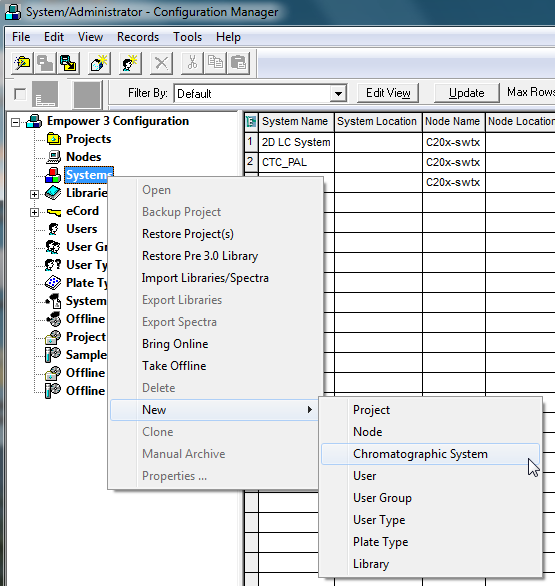 4. In the Wizard, select Create New System > Next.
5. Highlight and drag the desired instruments from the left-hand pane into the right-hand pane for inclusion in the new system. Click Next.
6. Choose the Access Control for the system. Click Next.
7. Name the System and click Finish.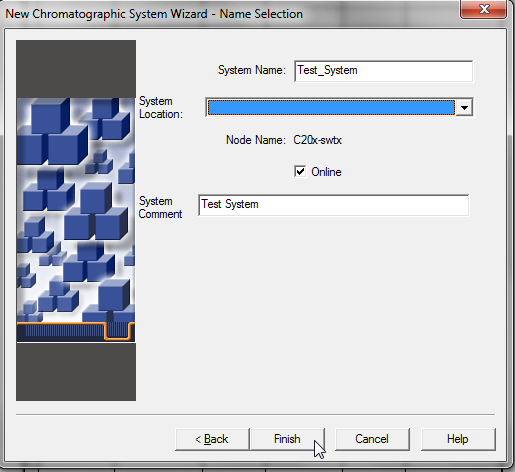 8. The system is now ready to bring online.
ADDITIONAL INFORMATION
This procedure also works for non-ethernet instruments, just begin on step 2.