QDa does not start when a run is initiated in Empower - WKB7482
Last updated
SYMPTOMS
All components start as expected when beginning a run in Empower, but there is no signal from the QDa in the real-time plot
The second injection does not start
CAUSE
The signal connection from the Autosampler is not made.
FIX or WORKAROUND
In some instances, a start signal I/O cable is needed to initiate a run. Connect the signal cable to positions 5 and 6 on the rear-panel terminal strip.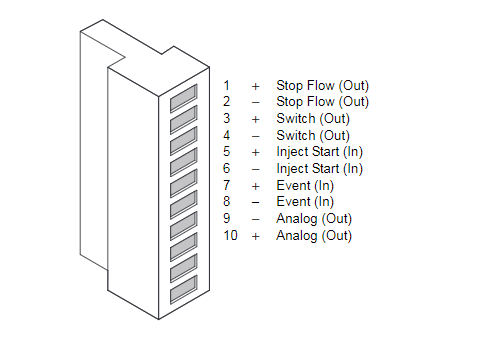 ADDITIONAL INFORMATION
For more information, see the ACQUITY QDa Overview and Maintenance Guide (715003956).
EMP2LIC, EMP2OPT, EMP2SW, EMP3GC, EMP3LIC, EMP3OPT, EMP3SW, EMPGC, EMPGPC, EMPLIC, EMPOWER2, EMPOWER3, EMPSW, QDA, SUP