How to calculate an ion ratio in TrendPlot
Last updated
OBJECTIVE or GOAL
Plot an Ion Ratio graph in TrendPlot.
ENVIRONMENT
MassLynx
TargetLynx
TrendPlot
PROCEDURE
Click on the TrendPlot icon in the TargetLynx sidebar in MassLynx.
Open the Report Editor by clicking Reports > Edit.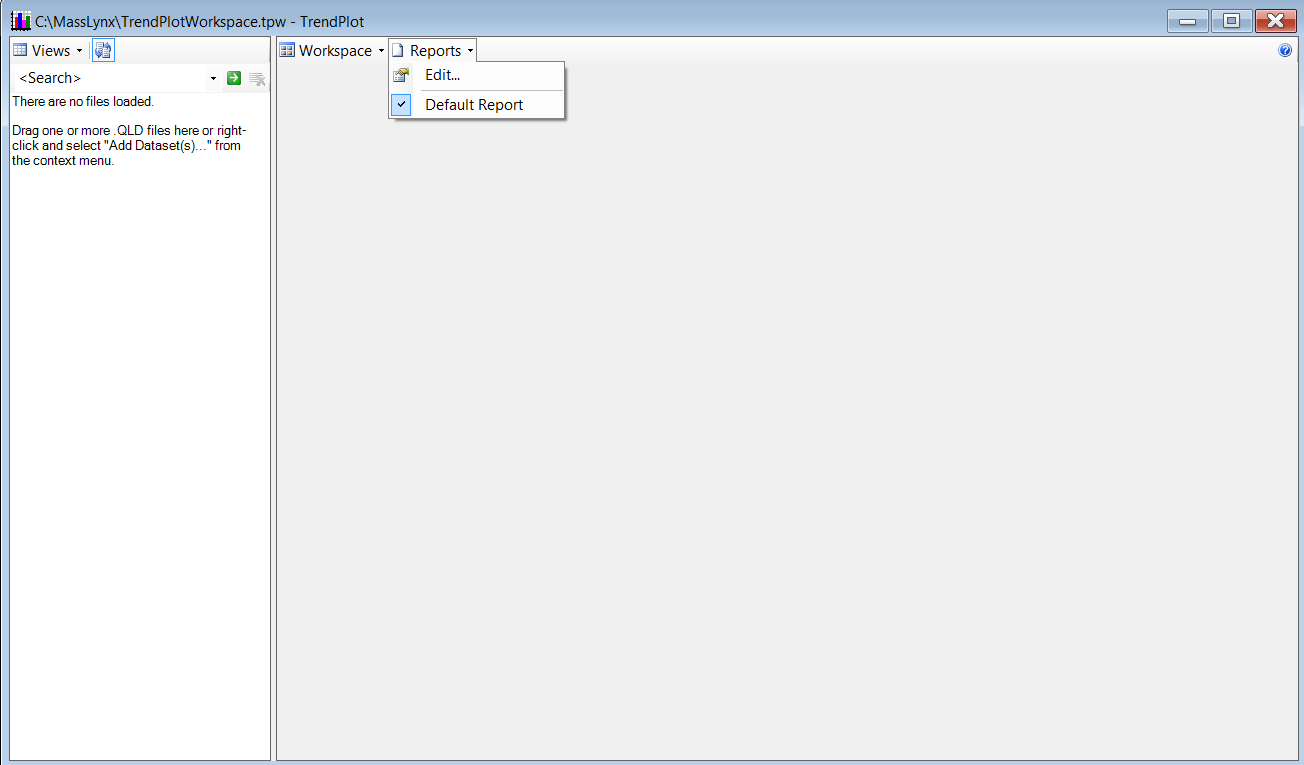 Follow the procedure for editing a TrendPlot graph. For more information, consult the Help file in MassLynx and search for "TrendPlot Template". You can also use the instructions in the attached file.
Under Data, select the ConfirmationIonPeak1 option instead of the default setting Peak. For the 2nd, 3rd, or 4th Ion Ratio, select the corresponding "ConfirmationIonPeak2-4".
Under Y Axis > Value, select ionratio.