How to use project level tools in the Review window - WKB50369
Last updated
OBJECTIVE or GOAL
Have you ever had the need to check standard or sample values while you are reviewing your Result Set? Do you close Review, go to the Sample Set and go to Alter Sample to get the values? Or what if you wanted to preview the report for your Result Set? Do you close Review, go to the Result Set and then Preview? Well, there is a much easier way to accomplish these tasks – all while you are working in Review.
PROCEDURE
We start out in Review with a Result Set.
There is a group of five tools in the upper tool bar, towards the right which were introduced with Empower 3 FR2. They are from left to right: Preview Saved Results, Alter Sample, Run Samples, Print, and Result Audit Viewer.

If I click Preview Saved Results the Open Report Method Dialogue box opens and I can select my Report Method to preview the report for the Result Set.
If I click Alter Sample the Alter Sample Set window opens and I can review the Sample Weight, Dilution, and other values entered for my samples.
If I click Run Samples I can select a chromatographic system and then run a Sample Set Method.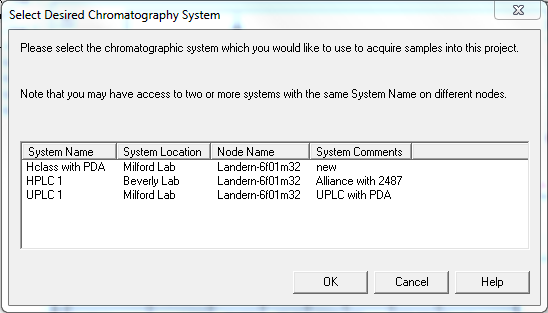 If you use the QuickStart interface you will have 4 tools minus the one for Run Samples. That is because you can initiate a Sample Set Method by clicking the Press to run the current sample set method tool in the lower left corner of the screen.
The Print tool prints the chromatogram currently displayed and the Result Audit Viewer is a feature which I will discuss in another article.