How do I power-up an ACQUITY system using the console in Empower? - WKB3505
Last updated
OBJECTIVE or GOAL
This article details how to run the start-up system procedure in the console. This procedure allows you to prime all lines, run any prerun diagnostic tests, and equilibrate the system.
ENVIRONMENT
Empower 2 FR5
Empower 3
ACQUITY Classic
ACQUITY I-Class
ACQUITY H-Class
PROCEDURE
1. Open the console by double-clicking this button in the run samples window.
2) Navigate to the system page of the console.
3) Click Control and from the drop-down menu, select "Start up system".
4) Choose the pump lines you wish to prime and specify Duration of prime.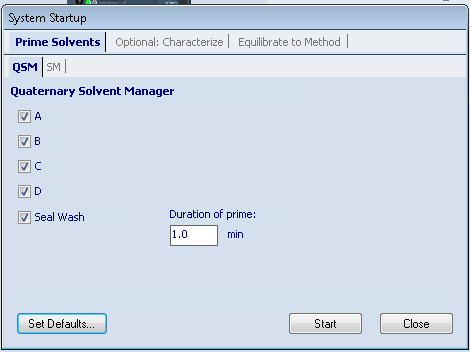 6. Choose how many times you want to prime the sample manager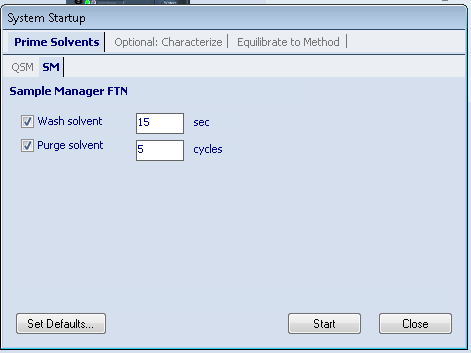 7. Characterize the needle and loop volumes (for a fixed loop sample manager) and the seals on the sample manager.
8. Equilibrate your flow rate and composition, column manager, and sample manager temperatures, and choose lamp on or off for the detector.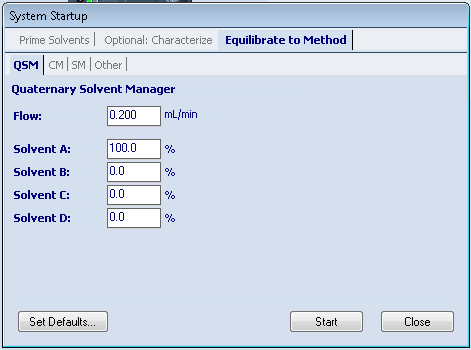 9. Click Start.