How do I differentiate between the 2475 and ACQUITY FLR lamps? - WKB3098
Last updated
ENVIRONMENT
201000131 2475 PERFORMANCE MAINTENANCE KIT
201000193 ACQUITY FLR DETECTOR PERFORM MAINT KIT
ANSWER
Refer to the attached photo:
2475 lamp is on the top and ACQUITY FLR lamp is on the bottom.
Note the silver sleeves on the glass envelope indicating that this is the Mercury Xenon lamp, only used in the ACQUITY FLR.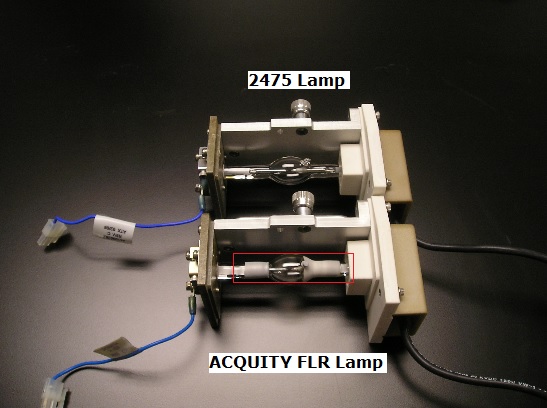 ADDITIONAL INFORMATION
The lamps are not interchangeable between detectors. Installing the wrong lamp in a detector produces start-up diagnostic errors.