How to create a calibration profile in UNIFI - WKB23439
Last updated
OBJECTIVE or GOAL
Create a new mass calibration profile in UNIFI for a Xevo G2-XS.
ENVIRONMENT
UNIFI
Xevo G2-XS
Xevo G2-S
PROCEDURE
Browse to the Xevo G2-XS instrument in Console Navigation, select Tools > Calibration Profile Editor, and then click Create.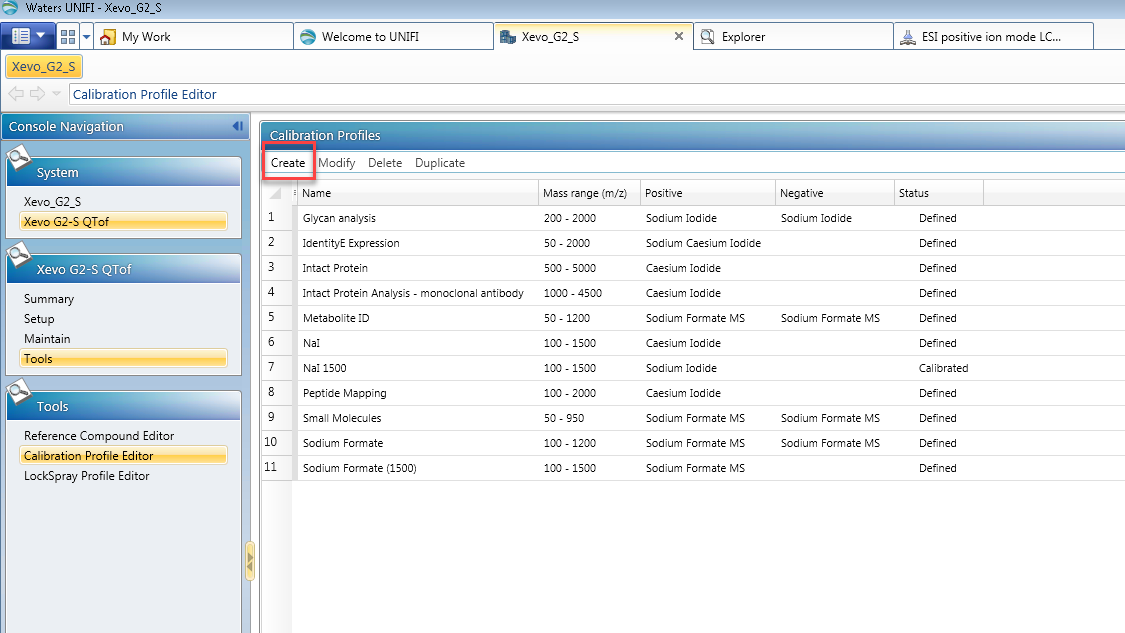 2. Specify Name and Mass range, and select an appropriate reference file.
3. Specify appropriate settings under the Options and Sample fluidics tabs.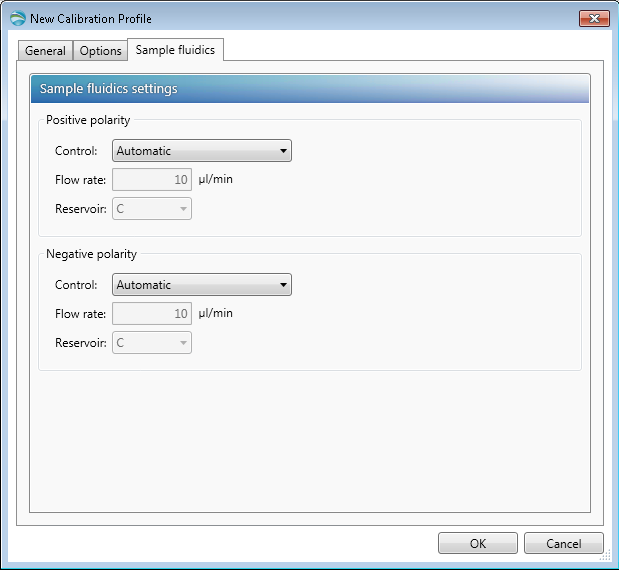 4. The newly created calibration profile now displays in the list of Calibration Profiles.