Verify Files fails with install of Shimadzu version 4.20 I-Series - WKB30532
Last updated
SYMPTOMS
After the install of Shimadzu I-Series version 4.20, Verify Files shows "ShimadzuConfigurationWizard.exe NOT FOUND"
ENVIRONMENT
Windows 2012 R2 Operating System
Windows 2008 R2 Operating System
CAUSE
The I-Series version 4.20 deletes the Shimadzu Configuration Wizard.exe after it installs it.
FIX or WORKAROUND
Shimadzu has fixed this problem with version 4.21 I-Series.
New Shimadzu LC v4.30 (released February 2019) did solve the issue: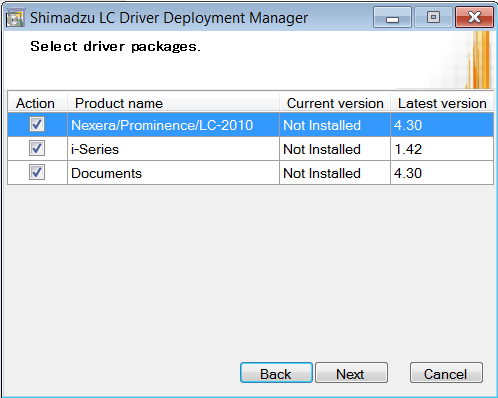 Install this version (4.30) instead of the troublesome version.
ADDITIONAL INFORMATION
EMP2LIC, EMP2OPT, EMP2SW, EMP3GC, EMP3LIC, EMP3OPT, EMP3SW, EMPGC, EMPGPC, EMPLIC, EMPOWER2, EMPOWER3, EMPSW, SUP