How to enable legacy client drive mapping format on XenApp - WKB26313
Last updated
OBJECTIVE or GOAL
Enable legacy client drive mapping format on XenApp.
Waters supplies with Empower 3 a pseudo printer called "Waters PDF Generator" or "Waters — Do Not Use". One of these printers is listed under Devices and Printers. This printer is NOT a PRINTER. It is used for for Save Report to PDF in Report Publisher, Using an Export Method to Export to PDF Format, and Sign Off Reports in PDF; these are the only functions of this pseudo printer.
With Citrix Saving Reports from the Report Publisher, a mapped drive to the server is required.
How to map the drive:
With XenApp 6.x and later, Citrix changed the format for display of mapped client drives. In earlier releases, drives where mapped to a physical letter. With this release, a redirection similar to Terminal Services is implemented that displays the drive as a local disk and the source device it is mapped from. Client drives therefore appear as "Local Disk", as in the following screen shot: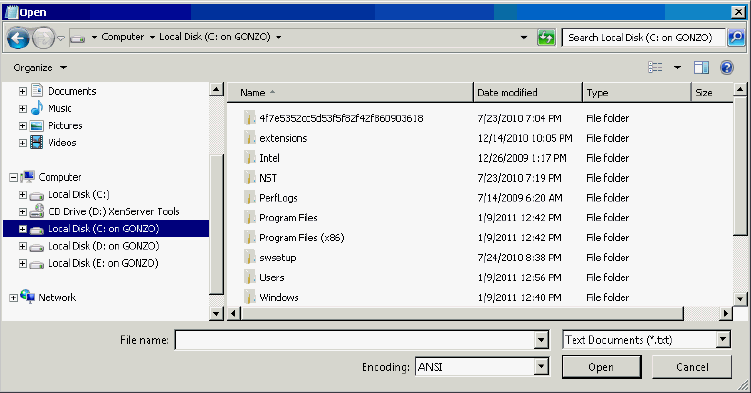 There are instances that require an administrator to enable legacy client drive mapping in XenApp, so that unique drive letters are used to map client drives:
PROCEDURE
These changes should be done by the Citrix Administrator.

To enable legacy client drive mapping on XenApp, the following registry key must be set on the server (create this registry key if it does not exist): HKEY_LOCAL_MACHINE\Software\Citrix\UncLinks\

Under the key, create a DWORD: UNCEnabled.

Set the value of UNCEnabled to "0".
ADDITIONAL INFORMATION
Caution! Using Registry Editor incorrectly can cause serious problems that might require you to reinstall your operating system. Citrix cannot guarantee that problems resulting from the incorrect use of Registry Editor can be solved. Use Registry Editor at your own risk. Be sure to back up the registry before you edit it.