How to find the Empower Support Plan ID information and the installed version? - WKB23569
Last updated
OBJECTIVE or GOAL
Obtain information on the Empower Support Plan ID and the latest installed version.
PROCEDURE
Log in to Empower.
Look for the "i" icon or the word "About" and click on it.
Note the "Software Support ID#" identification and the "Installed Service Packs" list.
Scroll to the bottom of the Installed Service Packs list, the last row identifies the latest Empower version installed in your environment (in this example, Feature Release 3).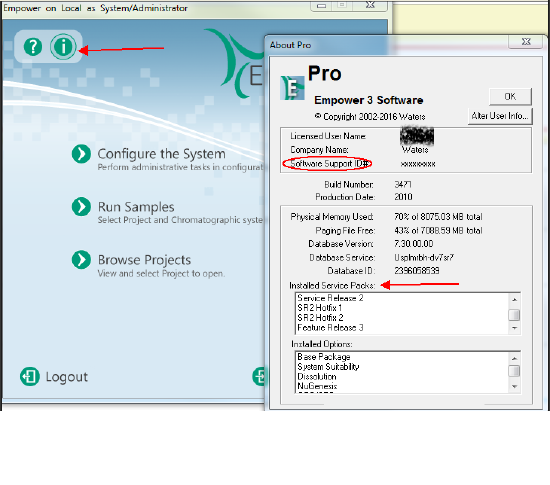 ADDITIONAL INFORMATION