How to change the color of the chromatogram in the review window in Empower - WKB1226
Last updated
OBJECTIVE or GOAL
How to change the color of the chromatogram line in the review window.
PROCEDURE
Right-click your data of interest and choose Review.
Right-click inside the chromatogram and choose Properties.
Go to the Color tab.
Select the Selected Data radio button and choose the color of interest (see screenshot under additional information).
Click Apply and OK.
ADDITIONAL INFORMATION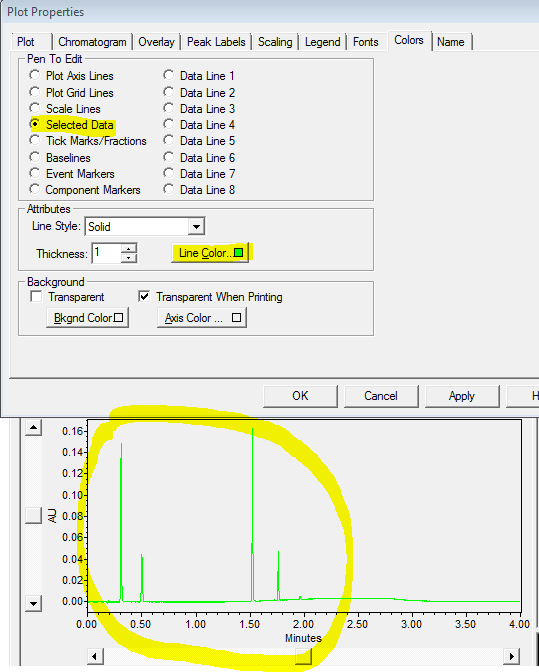 Note: If presenting multiple chromatograms when overlaying channels, selecting "Data line 1" and a color will change the color of the first chromatogram in the overlay. The same follows for "data line 2", and so on.