How to login to Empower 3 Pro interface instead of Quickstart ? - WKB2952
Last updated
OBJECTIVE or GOAL
How to log in to Empower 3 Pro interface instead of Quickstart.
PROCEDURE
On the Empower login page, type your username and password, and then click "Advanced" (see first screen shot).

In the "Select User Type and Interface" window, click "Pro Interface", located under "Allowed User Interfaces"(see second screen shot).

Click OK.

If you don't have this privilege or if you want to assign this privilege at login every time, log in as an Administrator in Empower.
Click on Configure System > Users and highlight the user you want to assign privilege to from the table.
Right click the user name and click Properties.
Click "User types/Interface".
Click "Allowed Interfaces" and ensure that "pro interface" is selected.
Under Default User Interface, select Pro from the dropdown list, click Apply, and then click OK (see third screen shot).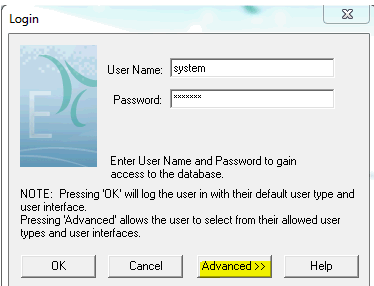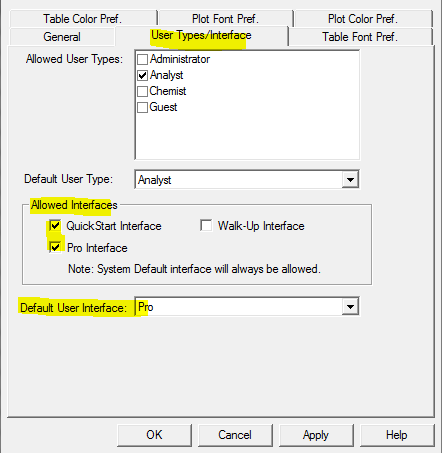 ADDITIONAL INFORMATION
EMP2LIC, EMP2OPT, EMP2SW, EMP3GC, EMP3LIC, EMP3OPT, EMP3SW, EMPGC, EMPGPC, EMPLIC, EMPOWER2, EMPOWER3, EMPSW, SUP